COVID-19 & Other Vaccinations
Beacon Charitable Pharmacy offers a free vaccination clinic for COVID-19, boosters and a few other recommended vaccination protocols. Schedule an appointment to learn more about our vaccination program. 
What does Beacon offer for COVID-19 vaccinations?
Beacon Charitable Pharmacy has Moderna and Pfizer vaccines for all ages at no charge. Our team of pharmaceutical professionals is available to answer your questions about COVID-19 vaccines. To learn more about the COVID-19 vaccinations and boosters, review our list of FAQs below. To schedule your COVID-19 vaccination or booster, schedule an appointment below.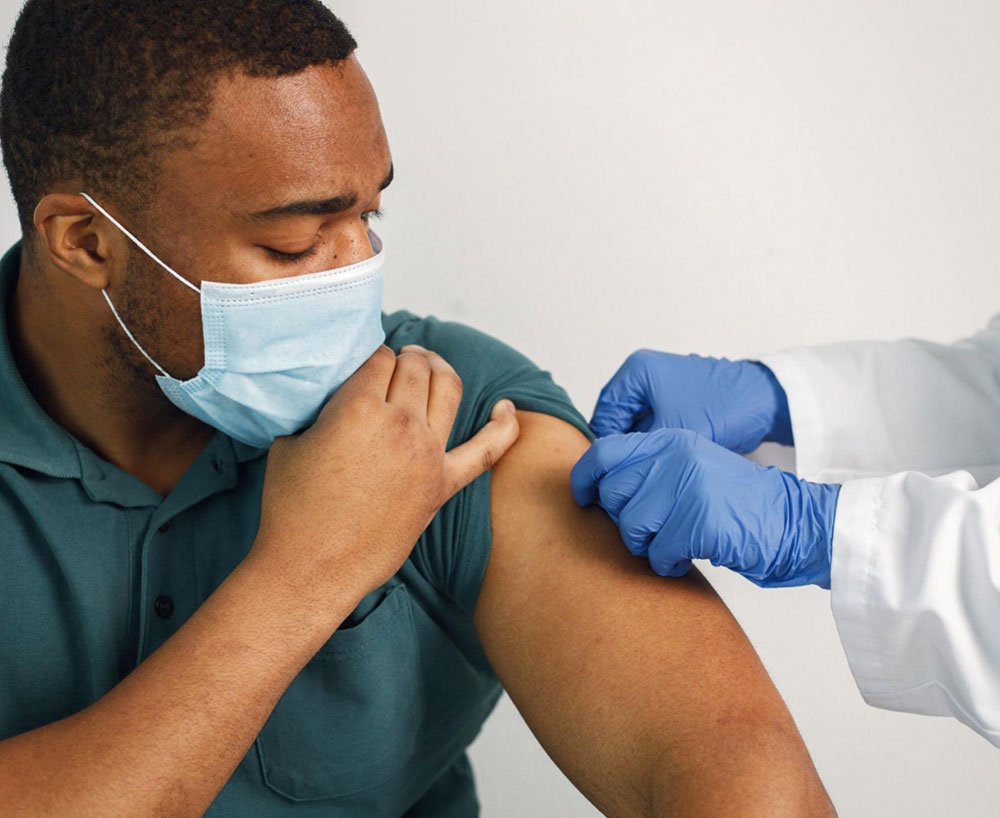 How long does protection from a COVID-19 vaccine last?
Scientists are monitoring how long COVID-19 vaccine protection lasts. COVID-19 vaccines work well to prevent severe illness, hospitalization, and death. However, public health experts are seeing decreases in the protection COVID-19 vaccines provide over time, especially for certain groups of people. For this reason, CDC recommends everyone to stay up to date for their age group.
If I didn't get my second dose of a 2-dose COVID-19 vaccine withinin the time recommended, do I need to start over?
No. If you receive your second dose of a COVID-19 vaccine at any time after the recommended date, you do not have to restart the vaccine series. This guidance might be updated as more information becomes available.
If we need a booster, are the vaccines actually working?
Yes. COVID-19 vaccines are working well to prevent severe illness, hospitalization, and death. However, public health experts are seeing reduced protection over time against mild and moderate disease, especially among certain populations.
Can I get more than one updated COVID-19 booster?
No. Currently, CDC recommends one updated COVID-19 booster dose.
Am I still considered "fully vaccinated" if I don't get a booster?
Yes, you are fully vaccinated even if you haven't gotten your booster yet. The definition of fully vaccinated does not include a COVID-19 booster. Fully vaccinated, however, is not the same as having the best protection. People are best protected when they stay up to date with COVID-19 vaccinations, which includes getting a booster when eligible.
Does the definition of "up to date" include boosters?
Yes. You are up to date if you have completed a COVID-19 vaccine primary series and received the most recent booster dose recommended for you by CDC.
Do boosters use the same ingredients as existing vaccines?
Yes. COVID-19 boosters are the same ingredients (formulation) as the current COVID-19 vaccines.
What are the risks to getting a booster?
Adults and children may have some side effects from a COVID-19 vaccine, including pain, redness or swelling at the injection site, tiredness, headache, muscle pain, chills, fever, and nausea. Serious side effects are rare, but may occur.
"Thank you for taking the time to discuss the COVID vaccine. I am now ready to have it, knowing the facts."